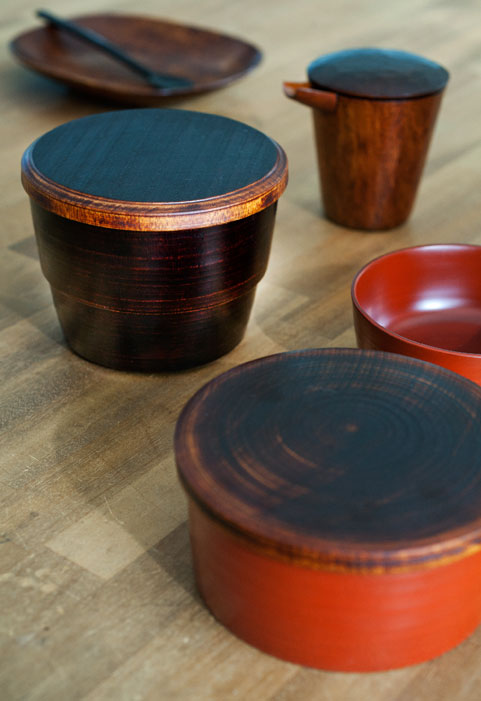 Photo by Noriko Matsumoto
Tomoyoshi Miyashita is involved in all stages of the process of lacquerware creation,
including planting seedlings, collecting the sap from lacquer trees
and of course creating the base containers of fine-grained wood.
This exhibition shows lacquerware that has been created for everyday use
rather than for display and is therefore practical and easy to take care of
but at the same time beautiful and unique.
There will also be small multi-tiered food boxes
that we have prepared for the new year.
Come along and enjoy the exhibition at the Matsuya Ginza Babaghuri shop.
Babaghuri Matsuya Ginza shop
Lacquerware by Tomoyoshi Miyashita
Dec 12nd 2012 – 18th
10:00-20:00
tel:03-5524-2530

address:7F 3-6-1, Ginza, Chuo – ku, Tokyo