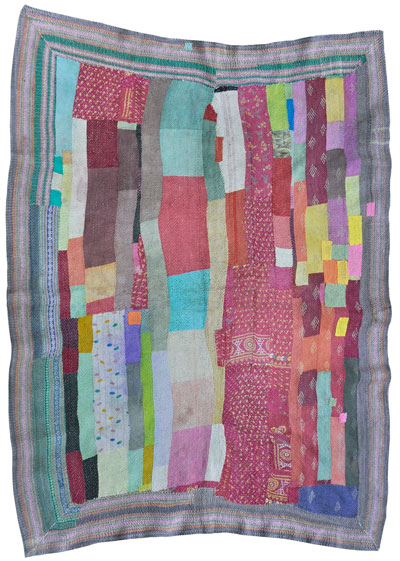 We are pleased to announce a "NUIE (Patch Work) Exhibition".
Different pieces of old cloth that have been carefully used are cut and pieced together,
then finely embroidered. No two pieces are ever the same.
Some are large enough to be used as sofa or floor coverings.
In addition, there will be a range of handicrafts form India
including cloth work bracelets and necklaces, embroidered bags,
jackets, coats and more.
This exhibition will be held from the 15th to the 19th of December.
We look forward to seeing you at Babaghuri.
Place:
Babaghuri
1F 3-1-7 Kiyosumi,
Koto-ku,
Tokyo (map)
Tel: 03-3820-8825
open from 11:00AM to 7:00PM
closed Tuesday and Wednesday.